CPR & First Aid Certification Training – Group Online Certification Option
Uncategorized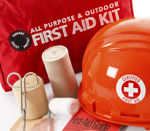 Posted on:
September 3rd, 2020
Due to the current shelter-in-place directive restricting in-person trainings, InterWest is partnering with Digital Solutions CPR Training Center to offer a blended online option to serve InterWest clients.
HOW IT WORKS
Student takes cognitive section online when convenient
Trainer will monitor students' progress
Online Exam – 75% to Pass
Schedule in-person skills test within 90 days of passing exam. In-person skills test are given at your location if within a 25 mile radius of our Chico, Petaluma, Redding and Sacramento training facilities. Clients located outside the 25 mile limit will be contacted directly to discuss other options.
Certification cards distributed or emailed to students or employer after successful completion of course work
REGISTRATION:
Online registration required. ***Click to Register***
FEE:
$55.00 per person to cover materials and two-year certification. Payment arrangements must be made in advance of the class. Checks and all major credit cards are accepted. CPR cards will be issued upon course completion.
NOTE:
This course will not certify you for Health Care Provider CPR. Additional courses are available upon special request. This is an English-only class. Spanish classes available upon request.
CONTACT:
Kevin Lucero, Training Director – Lead Trainer, DSS CPR Training
(530) 433-9277
kevin@dsscprtraining.com
Posted on:
August 8th, 2019
Please complete for each person attending.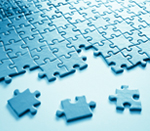 Posted on:
February 13th, 2019
***Presentation will take place in our Sacramento office with video conferencing available in our Chico, Petaluma, Redding and Walnut Creek locations. ***
Captive Insurance Programs are becoming more prevalent for larger well-managed companies that desire to stabilize annual premiums and have more control of their insurance cost.
Members in these groups tend to:
Generate in excess of $100,000 in premium
Have a strong financial record
Have superior safety programs
Have a strong commitment to claims management
Presenter: Doug Hayden
Senior Vice President, Captive Resources
Doug graduated from Michigan State University and has over 30 years of commercial insurance experience of which 19 years has been working with member-owned group captives. As a Senior Vice President with Captive Resources, Doug is the lead consultant for several member-owned group captives.
***Click to Register***
Posted on:
February 3rd, 2014
February 11, 2014
8:00 am – 10:00 am
InterWest Insurance – Oak Room
3636 American River Drive
Sacramento, CA 95864
Posted on:
November 29th, 2013
Welcome to WordPress. This is your first post. Edit or delete it, then start blogging!